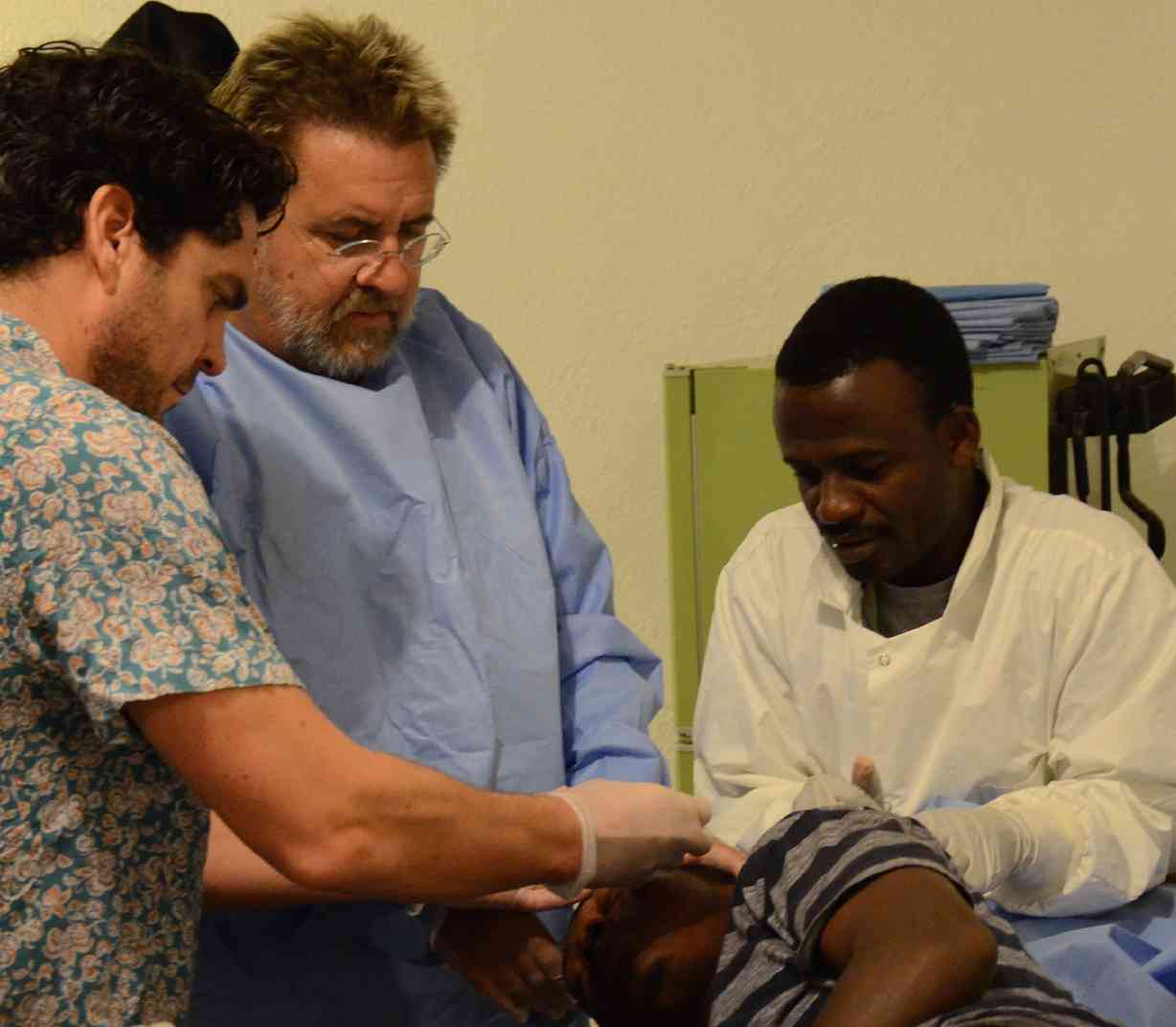 With HMMW financial support, Centre de Santé Sacré-Cœur de Thiotte (CSST) provides preventive and primary care, health education, lab testing, prescriptions and medical treatment, with their year-round staff of Haitian health professionals. Haitian based care is supplemented and enhanced by HMMW's specialized medical mission teams, which travel to Thiotte about 4 times per year. HMMW medical teams collaborate with Haitian specialists. Mission goals reflect Haitian identified priorities and currently focus on needs not otherwise met by local year-round staff.

162Thiotte_priest41519.JPG
CSST - Thiotte Clinic Personnel: Fr. Guy Belange, Director; Dr. Jean Judeson, Medical Director; Bonicet Jacquelin, Administrator; Azor Guerda, Head Nurse; Gabriel Gener, Reception; Charles Jn W. L, Pharmacist; Rodeline Pierre, Lab Tech.
Visiting Haitian Practitioners: Dr. Frantz Large - President, Haitian Society of Ophthalmology, and Zone Lion Director; Dr. Reynold Monsanto - Ophthalmologist.