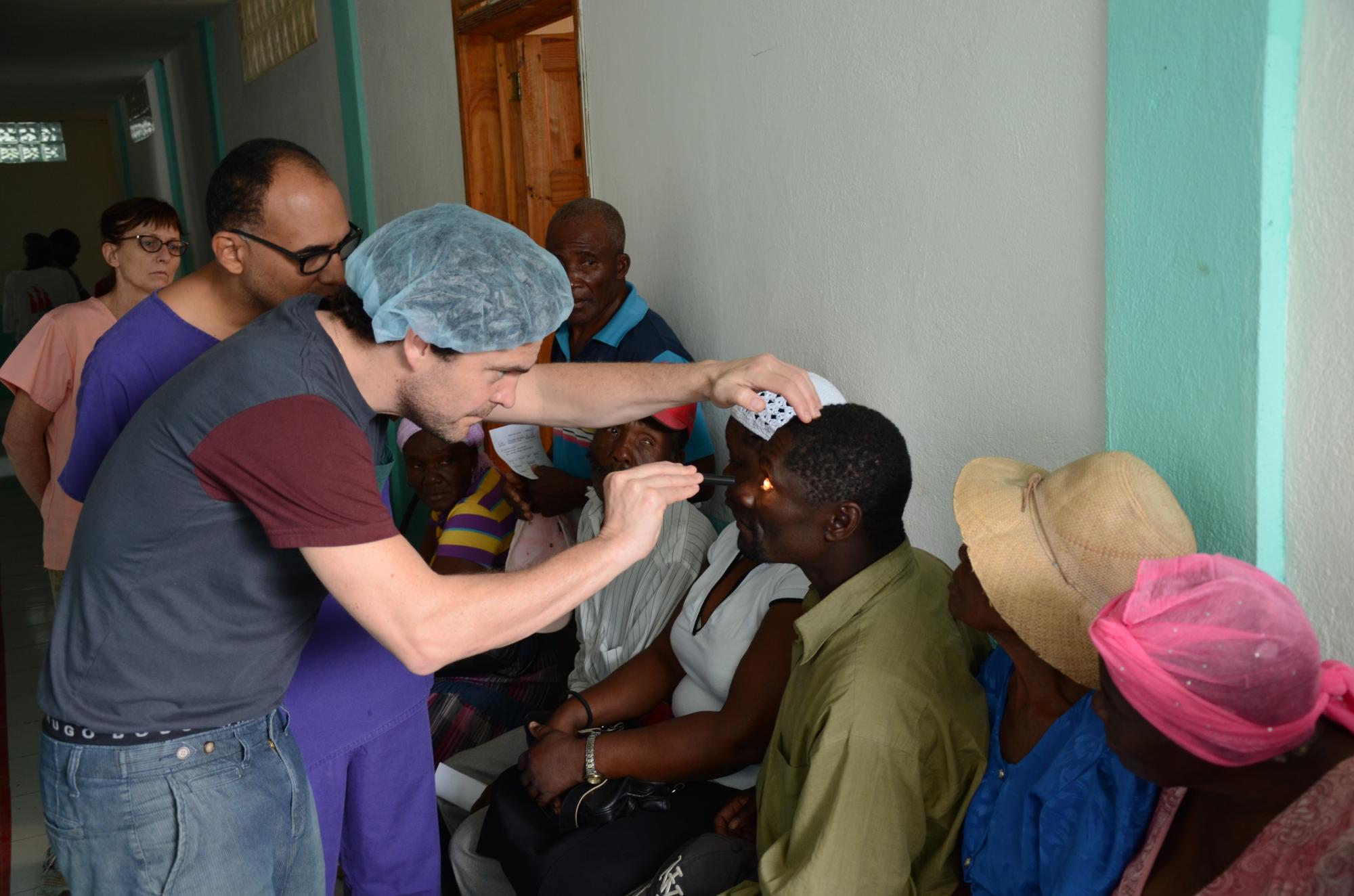 ... KNOWING WE MAKE A DIFFERENCE.
Value to Thiotte, and throughout south east Haiti:
Since 1997
HMMW volunteers have provided care to 75,000+ patients. Included among the tens of thousands of hours of specialized medical care our medical mission volunteers have provided:

1000+ General Surgeries, including hernias, hydroceles, breast tumors, lipomas, minor growths and caesarean sections

433+ Eye Surgeries, including glaucoma, pterygium and cataract surgeries

4,675+ Vision Screenings combined with lens distribution, if required

700 +/- Dental services including sealants and extractions

For 18 years, HMMW has stimulated the Haitian, and specifically Thiotte's economy, with over $750,000 of direct financial assistance targeted to positively impact health and build local capacity to provide health care.
Winter/Spring example:
52 medical mission volunteers participated in 4 medical mission teams.

Each volunteer provided 5+/- clinic days to complete their volunteer medical mission service.

HMMW volunteers provided care to 2,078 patients.

1,388 patients received medical attention from our pediatricians, nurse practitioners, emergency team, and family practice doctors.

Each patient at minimum receives a health screening that included vital sign check-ups.

477 patients received vision screening.

362 pairs of glasses where distributed.

46 patients received sight saving eye surgery.

71 general surgery procedures were provided.

57 dental patients received a combined 143 extractions.

132 school aged children received dental sealants.

THANK YOU TO OUR SKILLED and GENEROUS VOLUNTEERS!