HMMW IN SERVICE & ACTION TODAY

EVOLVING TO BETTER EMPOWER OUR HAITIAN PARTNERS & PATIENTS
Our vision is to establish greater, more resilient, and Haitian-based capacity for quality, dignified, and local health care. We strive for increased independence and greater sustainability for the future.
HMMW values our medical mission roots and history of service.

While medical mission teams can provide short term care and help to meet temporary needs, HMMW recognizes a medical mission model is limited in scope and effectiveness.
HMMW embraces the principles of leaders in global health worldwide, including the values of the World Health Organization and the Guiding Principles for Conducting International Health Activities as put forth by the Catholic Health Association.
We have listened to our Haitian partners and global health experts. We are adapting and evolving.
CSST FACILITIES & CAPACITY BUILDING
Highlights:
- HMMW upgraded Centre de Santé Sacré-Cœur de Thiotte (CSST) in partnership with Build Health International. CHECK THEM OUT

- HMMW is focused on building local capacity for quality healthcare in Haiti. JOIN US

- Our partnership operates through an agreement with the Diocese of Jacmel. READ MORE

PATIENT CARE & CSST STAFFING
To more effectively and prudently utilize our resources and respond to priorities identified by our Haitian partners, HMMW has paused planning for medical mission travel to Haiti. We have been hard at work behind the scenes here in Wisconsin. And, we fund CSST staff who care for patients every day in Thiotte. If you have questions about our work today or future medical mission teams, please feel free to contact our executive director, Carole, carolew@haitimedicalmission.com, 608 556 9775.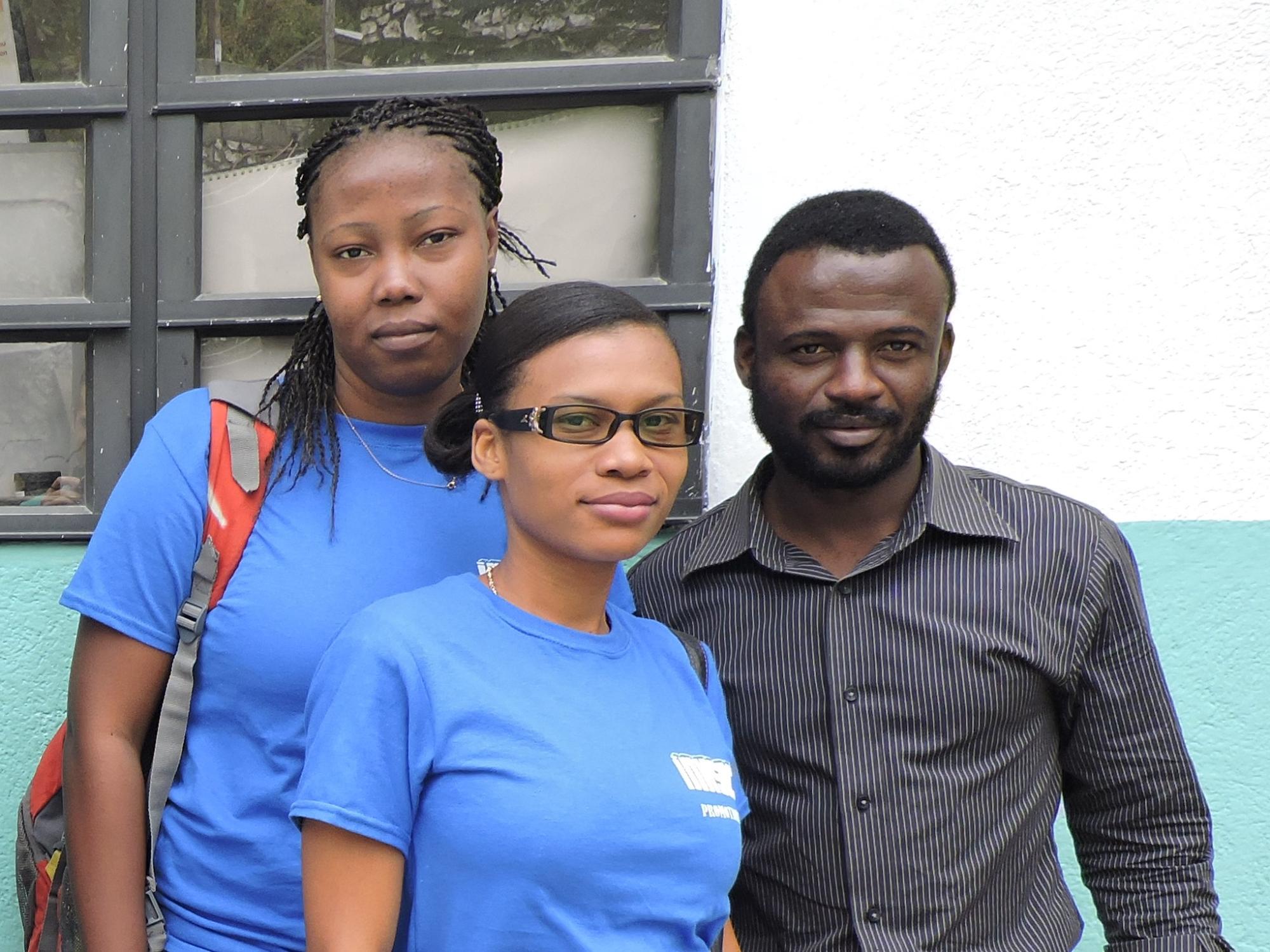 CSST Medial Director, Dr. Judeson, and CSST Community Health Workers
Ophthalmologist, Dr. Claire Ritza Eugene and her mobile eye team
Join us in supporting our Haitian partners and patients!
Stay informed about HMMW's mission, recent news, and current events by visiting our Facebook page.