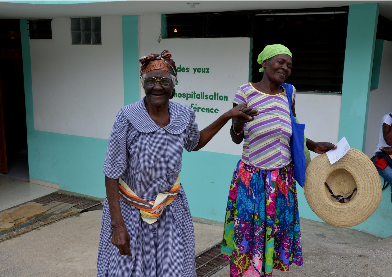 OUR MISSION…EMPOWERING OUR HAITIAN HEALTH CARE PARTNERS, since 1997
Haiti Medical Mission of Wisconsin (HMMW) serves the people of rural and remote southeast Haiti by improving access to health care through a partnership with Centre de Santé Sacré-Cœur de Thiotte (CSST). We facilitate relationships among organizations, individuals and institutions to provide health care and to help develop local, sustainable and largely Haitian-based care.
OUR VISION … BUILDING LOCAL CAPACITY & SUSTAINABILITY
In solidarity and collaboration, we build greater Haitian-based capacity for quality, dignified, and locally accessible care. In partnership, we strive toward a future of greater independence and greater sustainability for this remote and mountainous region of southeast Haiti.