Growing Haitian capacity for eye care from our medical mission roots.
Nearly 5,000 vision screening and 400 sight saving surgeries have been performed in the Thiotte area and surrounding communities of the Belle Anse arrondissement by HMMW volunteers and Haitian eye health providers.
With support from HMMW, Haitian ophthalmologist partner, Dr. Ritza, has been offering mobile eye clinics and ophthalmology care in the Thiotte area since 2018. Patients have access to vision screening, diagnosis and treatment, as well as corrective lenses and sunglasses.
CSST boasts a designated room for clinic-based eye health care. Established and equipped by generous donors, on-going eye health services are supported through HMMW's Evelyn Bakke Eye Fund.
Jane_and_Brenda_January_2016_IMG_0504.JPG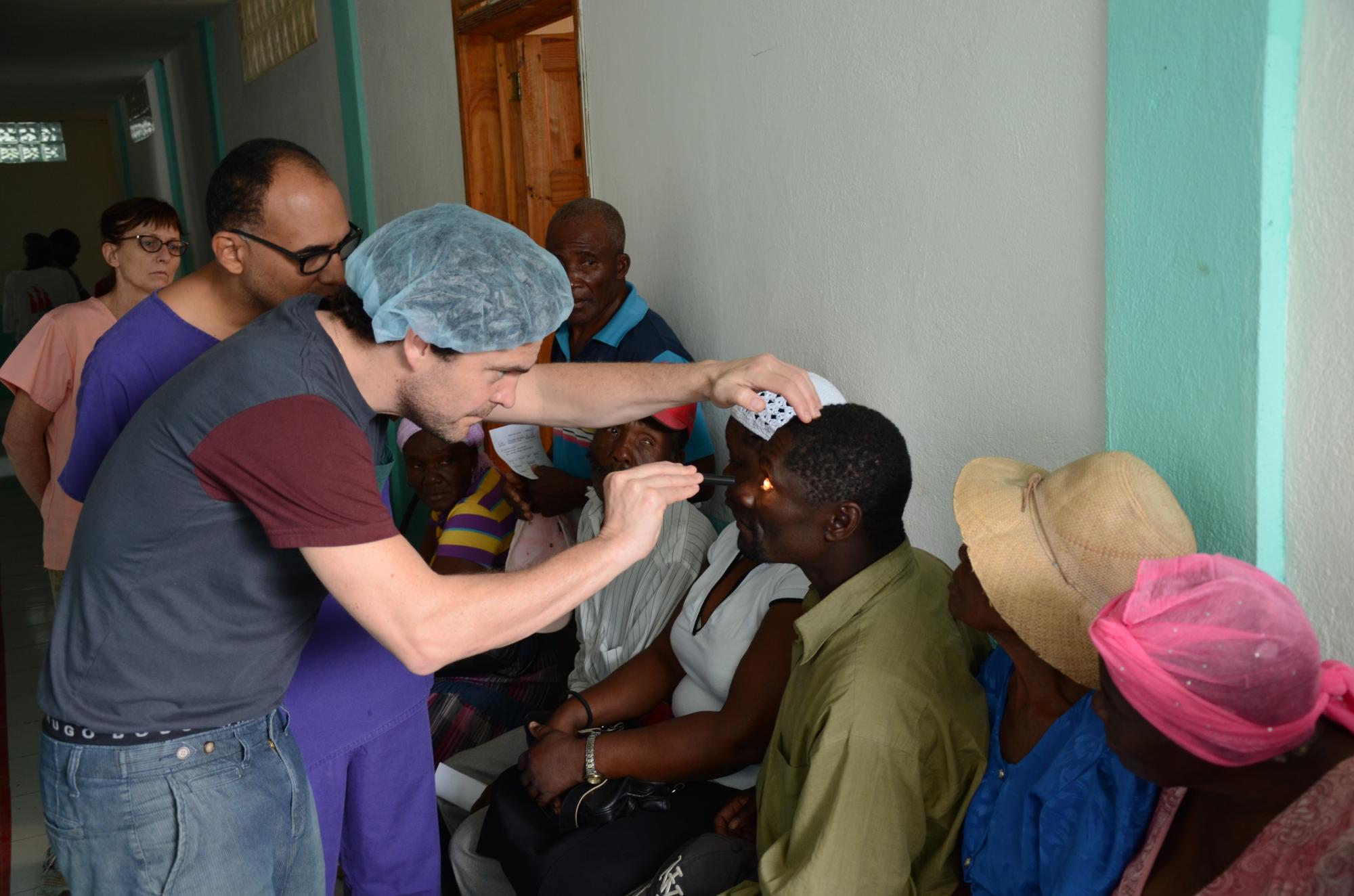 Ophthalmologist Mike Vrabec (right), with Jane Salinger (middle), and a Thiotte eye patient.
We are grateful for the contributions of our volunteers, donors, and our medical mission roots. Historical photos are offered by volunteers & Haitian partners with direct or implied consent. We strive to communicate our history and impact over time, while respecting the dignity and value of our patients, partners, and the communities we serve.